Apara is a member of Troop 36G, Meridian District, Golden Gate Area Council, BSA
Her Eagle project for Project Pride's Rehabilitation Center transformed the backyard of their facility in Oakland creating two areas – a 'Children's Area' and a 'Women's Area'. In the Children's Area, volunteers assembled and built a playground, placed rubber tiles, painted a racetrack and hopscotch, and painted a mural. In the Women's Area, volunteers planted a garden, laid turf, and created a circular area lined with wall blocks and filled with pebbles, and added another mural. Additionally the team built and painted benches to put throughout the backyard.
The project was done on two consecutive Saturdays. On the first one, there were 25 volunteers. On the second, there were 28 volunteers, some of whom had participated the previous on-site day. These volunteers contributed a total of 746 hours. Total cost of the project was little over $4800 and money was raised through a separate, independent online campaign.
This project helps the beneficiary, Project Pride, because the area will give women in rehabilitation time with their children in a fun, yet peaceful setting. Project Pride is a rehabilitation facility for women, and many of these women are in the position of possibly losing custody of their children. The children come to visit them very often, and it is important for them to feel safe, and have a fun area to play in. Many other children of the single moms stay with the moms in the rehabilitation center; they need a nice, safe play area in which to play. The meditation/meeting area on the right side, is for the women in rehab to do activities together and relax.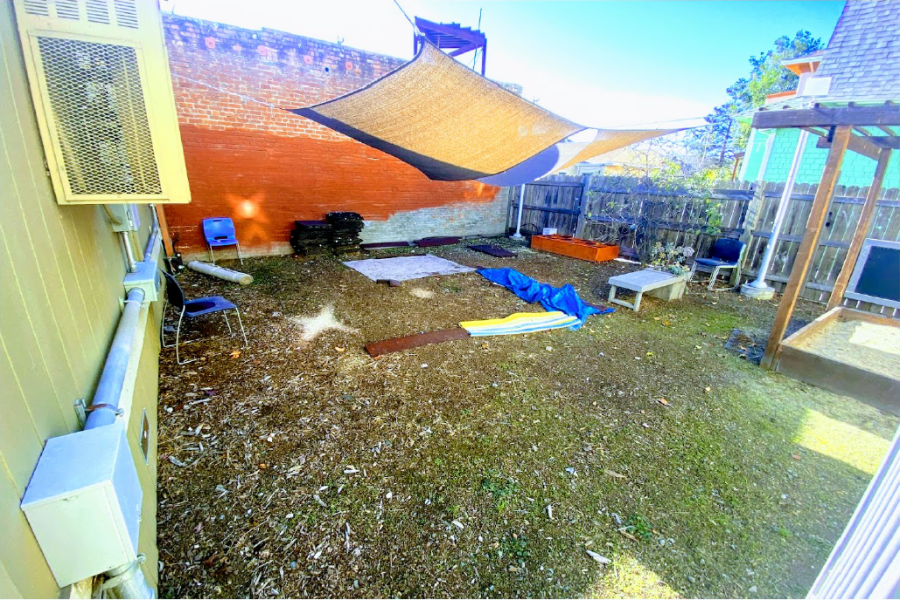 Playground Area Before and After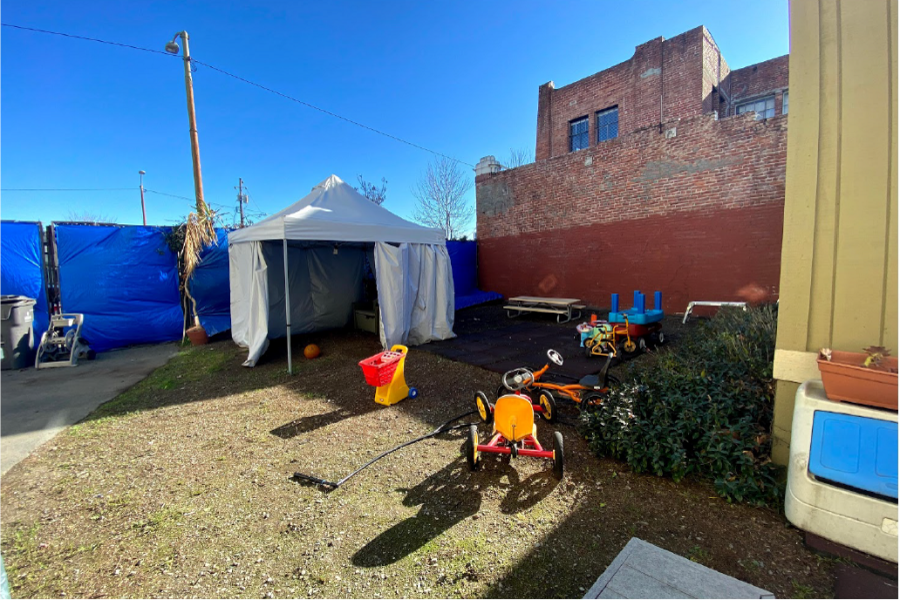 Meditation Area Before and After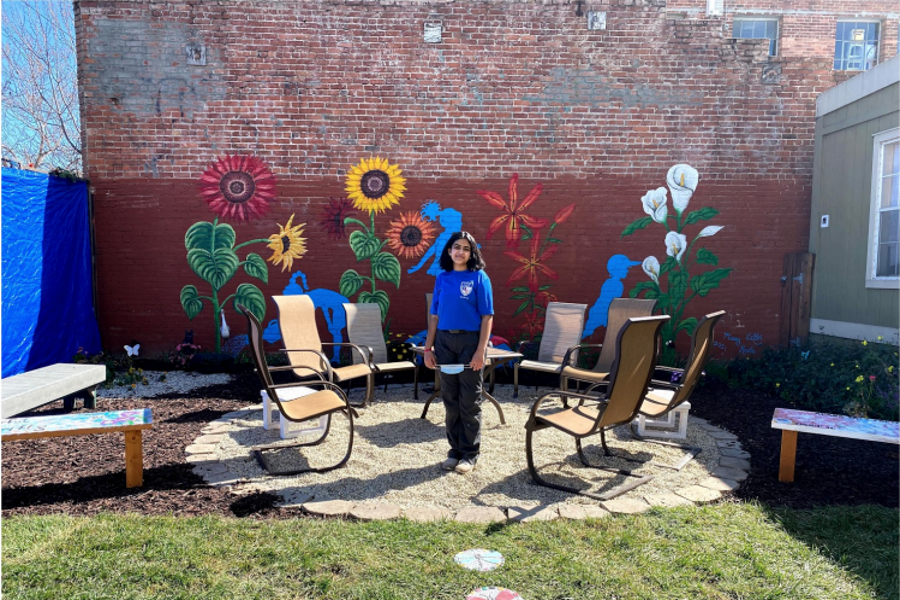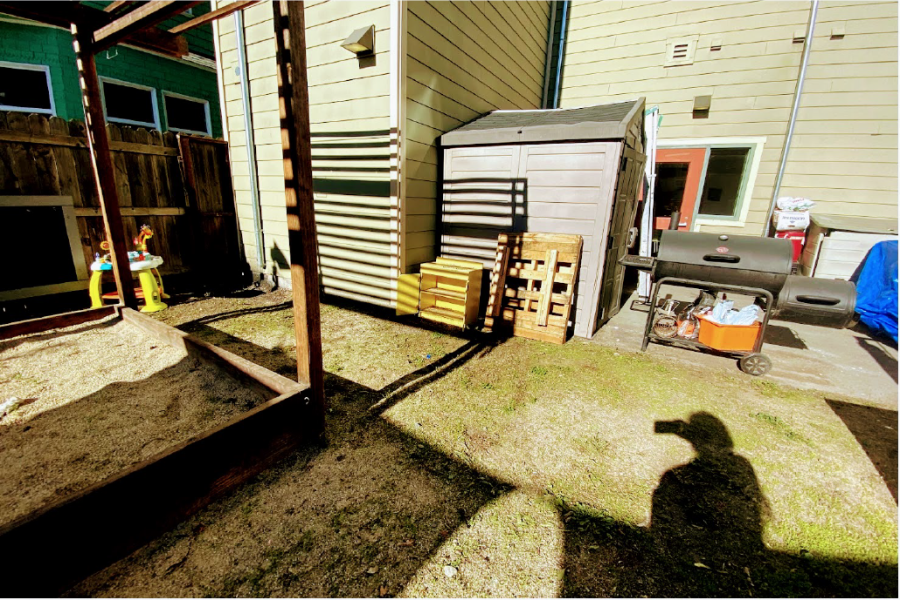 Sandbox Area Before and After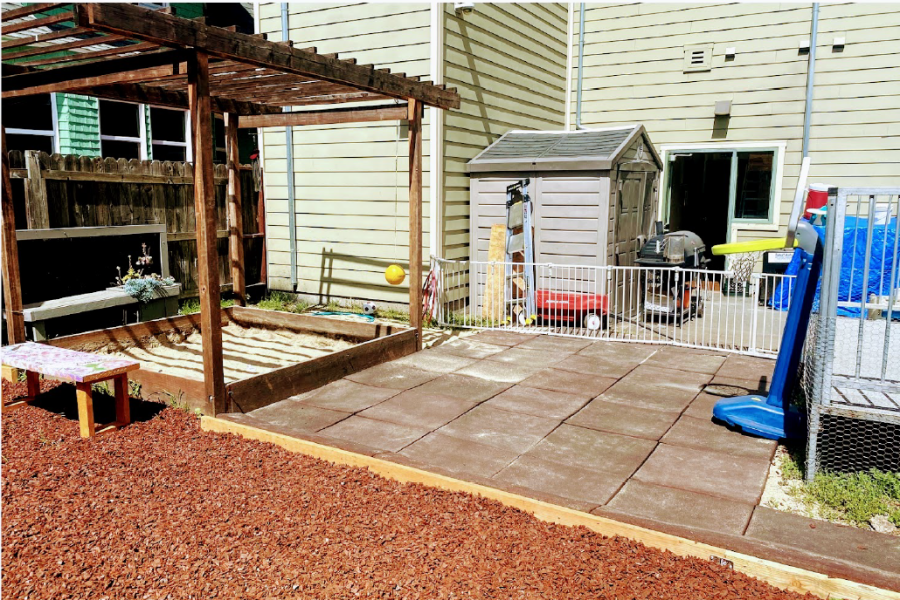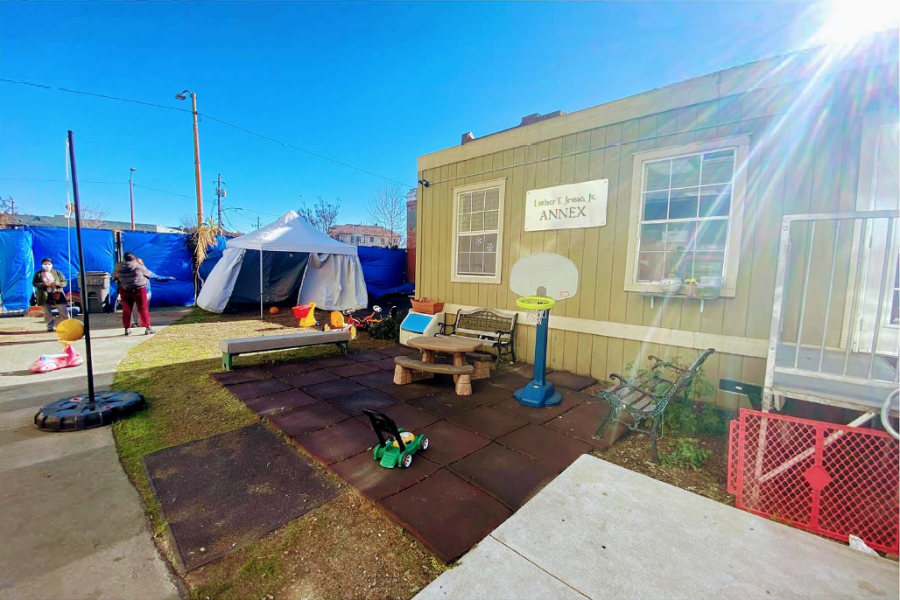 Relaxation Area Before and After