Women in Scouting Breakfast & Fundraiser
Twenty five Youth Members and Scouting Volunteers gathered for a fundraiser breakfast event held on Friday, May 20, 2022 at the Lake Merced Boathouse, San Francisco, celebrating Women in Scouting in the Golden Gate Area Council and beyond.
---
Megan O. and Noelle P. spoke about their dedication and involvement in scouting and how inspirational it has been to earn their Eagle Scout awards, as the first females in San Francisco to do so. Flory Dekovic, Vice President of Diversity, Equity and Inclusion (DEI) for the council, discussed local DEI initiatives, as well as the history of women in scouting.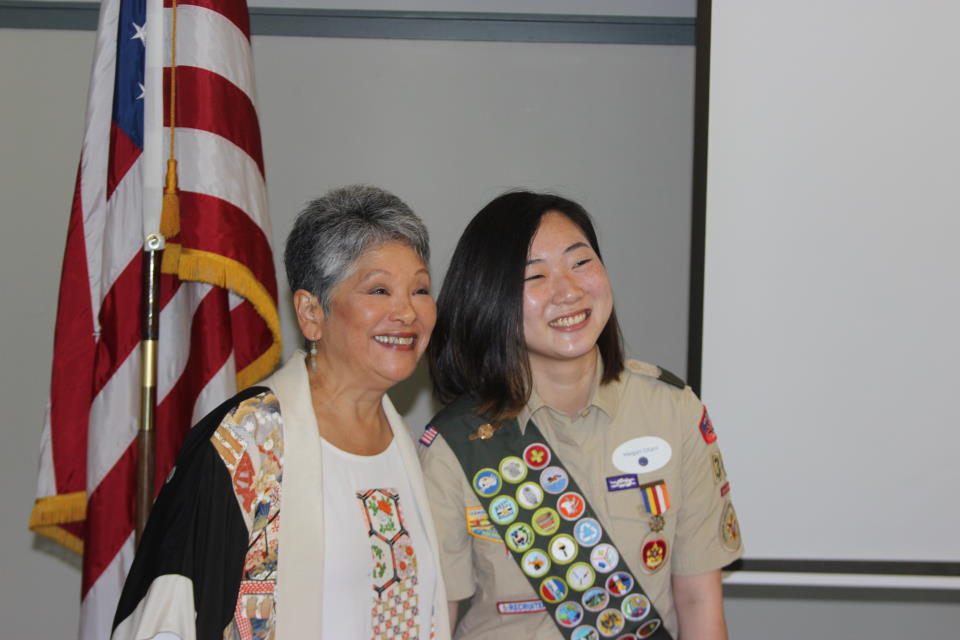 Special guest, award-winning reporter, journalist, and nature activist Wendy Tokuda spoke at the event. She discussed how impressed she is with scouting in general and how helpful and knowledgeable scout groups are when they come to help with nature preservation projects in Oakland, where she does the majority of her environmental work.
Marguerite Roemer also received the Distinguished Scouter award for her years of dedication to scouting. Thank you Morgan Fjord, Steven Welch, and Flory Dekovic for putting this inspiring event together and for all the attendees who have dedicated so much time to supporting scouting.